Amelie
(28)
from Germany
Gender: female
Age: 28
Zip code: 54xxx
Country: Germany
I speak: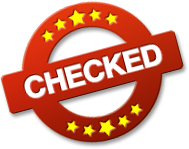 Amateur tags
Not available

I am a dirty little princess who likes it rough and dirty. I am open for many things and I am looking forward to new acquaintances
My Personal Info
| | |
| --- | --- |
| Height | 168 cm |
| Weight | 50 kg |
| Ethnicity | White / Caucasian |
| Eye color | brown |
| Hair color | black |
| Hair length | shoulder |
| Figure | sportive |
| Body hair | none |
| Pubic hair | none |
| Cup size | B |
| Glasses | no |
| Tattoos | none |
| Piercings | none |
| Marital status | single |
| Smoking | no |
My preferences
What I'm looking for, is
What I would like to experience, is
What turns me on, is
Anal sex
Oral sex
Peeing
Being submissive
Sex Toys
Swinger
Outdoor sex
Public sex
Dessous
RPG
BDSM
More about me
What I can tell about myself
More like the naughty girl next door
What's being said about me
A little witch
My erotic fantasy
This is my
Visit my diary daily to stay up to date with everything I do.



nobody rubs me down
After the shower I have to rub the water off my body alone.
Badcrewo009f writes a comment:
Ich würde dich gerne verwöhnen

Off to the shower
It would be nice to take a shower just for two, I haven`t done that yet. But who knows what the future will bring?
dws189 writes a comment:
hübsch hübsch zum anbeissen gut
Found in Bathroom | Small Tits | Shaved | Slim | Amateur

Cold clear water
On hot days a shower under cold clear water still helps best.
loveboy0815 writes a comment:
sexy
lobo57 writes a comment:
. W O W ! ! . . . W O W ! ! . . . W O W ! ! ! Amelie, Du kleine geile versaute Prinzessin, Du brauchst auch KALTES WASSER für Deinen HEISSEN KÖRPER Lass uns Beide doch mal zusammen Duschen geile Bilder einer schönen Frau alle Sterne 5 +

Time for a shower
I need a shower after my hard work
Dragonfly49 writes a comment:
Sehr hübsche Frau
Leck_sklave writes a comment:
echt heißer Anblick !!!!!!!!!!!!!!!!

Skin and leather
But already very erotic the idea to have the naked skin on leather. But here it is no longer an imagination, but reality
montra66 writes a comment:
hübscher junger anregender körper mit süssen kleinen brüsten fraulich gewölpter bauch sanfter v-hügel fleischige vulva kurzum eine herrliche ansicht und davon gerne mehr am liebsten real amelie bussyauf die blanke:)
acner69 writes a comment:
sehr schönes Video :) mag dich gerne massieren :)

Leg made wide
Now I didn`t care if I was naked anyway. So I just presented my hot little wet pussy as best I could.
FRANKZ6 writes a comment:
Perfekt! So gelenkig wie du bist, müsste man mit dir das Kamasutra durchvlgeln können
tiggr3034916 writes a comment:
mmh so ein geiles Fötzchen zum ausschlecken

Naked on the sofa
I didn`t want to go this far, but my girlfriend told me to take off all my clothes. So I took off my panties, too. That little bit of fabric more or less...
Streetwag7342 writes a comment:
Sexy dein Body.....
Strangelo writes a comment:
Bist echt soooooooooooooo süß mit deinen kleinen Titten

In a red dress
I wanted to go out with a friend, but then after two or three glasses of wine we came up with the idea to take some pictures
Lecker888 writes a comment:
Woow Das Klaeid steht dir sehr gut,sehr reizend ;-) Lg
steffen44 writes a comment:
superschöne bilder
Found in Butt | Topless | Slim | Black-Haired | Lingerie