Candlelight-67
(56)
from Germany
Gender: female
Age: 56
Zip code: xxxxx
Country: Germany
I speak: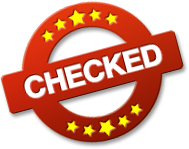 Amateur tags

Sometimes I have the feeling that I feel more and feel like other people. Maybe it`s just the right man to awaken the pages in me, which has long been dormant in me and which no one has discovered for a long time.
Profile of Candlelight-67
My Personal Info
| | |
| --- | --- |
| Height | 155 cm |
| Weight | 45 kg |
| Ethnicity | Mediterranian |
| Eye color | brown |
| Hair color | dark brown |
| Hair length | shoulder |
| Figure | slim |
| Body hair | shaved |
| Pubic hair | shaved |
| Cup size | B |
| Glasses | no |
| Tattoos | one |
| Piercings | one |
| Marital status | single |
| Smoking | yes sometimes |
My preferences
What I'm looking for, is
What I would like to experience, is
What turns me on, is
Vanilla sex
Anal sex
Oral sex
Being submissive
Being dominant
Sex Toys
Outdoor sex
Public sex
Dessous
RPG
More about me
What I can tell about myself
A bit crazy, humorous, direct and a positive attitude
What's being said about me
Everyone has his own and different opinion about me. I find get to know me and form your judgment
My erotic fantasy
There are a few of them. Maybe you want to be one of them ????
Visit my diary daily to stay up to date with everything I do.
Alles Liebe zum Nikolaus

Na wie war denn Euer Nikolaus heute . Würde mich über einen Nikolausgruss oder gar eine kleine Aufmerksamkeit freuen . Kuss Viviane

Ein schönen chilligen Freitag

Hallo wünsche Dir ein schönes Wochenende . Wäre Dir nicht auch so wie mir nach entspannen . Dann besuch mich doch in meiner Cam \" frech grins \"
besteht hier Interesse ?

Hallo irgendwie habe ich nicht das Gefühl, das hier jemand real sucht , denn so wenig Interesse wie hier vorhanden ist , ist schon sehr strange
Frohe Weihnachten

Hallo ich wünsche Euch allen einen gesegneten Heuligabend . Lasst Euch reichlich beschenken und lasst es Euch schmecken und viele geile Gedanken frech grins . Heute komme ich nicht online ????
Heute bin ich nicht online

Heute bin ich nicht online , da ich meinen treuen Begleiter heute nach 15 Jahren einschläfern lassen musste ????
Komm mich doch auf meiner Cam besuchen

Ich würde mich über nette Gesellschaft freuen
Komm mich doch auf meiner Cam besuchen

Ich würde mich freuen . wenn Du mich in der Cam besuchst
Ab sofort biete ich auch Exklusiv Show an

Du willst allein mit mir in der Cam sein und Spaß mit mir haben?
Komm in meine Cam und frage nach einer Exclusivshow :-)