Hoppel-Hase
(42)
from Germany
Gender: female
Age: 42
Zip code: 31xxx
Country: Germany
I speak: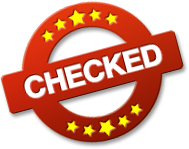 Amateur tags

I stand with both feet in the middle of life, and know what I want. Introduce yourself, maybe I want you. !
My Personal Info
| | |
| --- | --- |
| Height | 165 cm |
| Weight | 65 kg |
| Ethnicity | Mediterranian |
| Eye color | brown |
| Hair color | brown |
| Hair length | long |
| Figure | slim |
| Body hair | normal |
| Pubic hair | little |
| Cup size | B |
| Glasses | yes reading glasses |
| Tattoos | several |
| Piercings | one |
| Marital status | divorced |
| Smoking | no |
My preferences
What I'm looking for, is
What I would like to experience, is
an escapade
a relationship
a flirt
email sex
an affair
a ONS
an exciting friendship
fetish erotic
BDSM
What turns me on, is
Vanilla sex
Anal sex
Oral sex
Peeing
Being submissive
Sex Toys
Swinger
Outdoor sex
Public sex
Dessous
RPG
Voyeurism
BDSM
More about me
What I can tell about myself
I`m pretty determined.
What's being said about me
People say I`m arrogant.
My erotic fantasy
Having sex on a boat. !
Visit my diary daily to stay up to date with everything I do.
Ich erlaube mir, ich zu sein..

ich erlaube mit glücklich zu sein,
meine Zukunft selbst zu gestalten,
unvollkommen zu sein,
uneingeschränkt zu leben wie ich möchte,
meine Leidenschaft auszuleben,
zu meinen Fehlern zu stehen,
Ich erlaube mir , mein Leben zu leben und zu genießen



I`m going to make myself an ORGASMUS...
May I?
Paulus24 writes a comment:
Sehr verlockend, da würde ich gerne mal Naschen.
Found in Finger | Open Legs | Pussy-Licking | Tits | MILF

Naked in my mirror...
I like to pose...
Ralf3744 writes a comment:
heiße leckere Muschi
Ralf3744 writes a comment:
so eine heiße bezaubernde leckere Frau

Look, I`ll do it myself.
I like to do it myself.
Ralf3744 writes a comment:
was für eine Sexgöttin du bist
Laura_9219 writes a comment:
heiße frau geile bilder

Deep insight into the heart of the MUSCHI...
...really deep...
nobilecktgern writes a comment:
geil, ich würd dich gern zum orgasmus lecken
Hambi writes a comment:
Du bist echt mega heiß ich finde dich sehr sexy du bist meine traumfrau

DIRECT after the shower.
I`ll drop my towel for you.
Pappendep8180 writes a comment:
geile sexy frau ;-*
Ralf3744 writes a comment:
du rattenscharfe Frau

on the kitchen worktop you can also jerk off well
This gallery contains media from the categories Finger, Open Legs, Masturbation, Slim, Hardcore.
dasbaerle writes a comment:
würde dir gerne deine schöne muschi lecken...andererseits, wenn du mich reiten würdest könnte ich deine tollen titten hüpfen sehen... beides sicher sehr geil
asslover1978 writes a comment:
Mega geiles Video. Die Frau ist der Hammer :*
Found in Finger | Open Legs | Masturbation | Slim | Hardcore