LexyPerv
(35)
from Germany
Gender: female
Age: 35
Zip code: xxxxx
Country: Germany
I speak: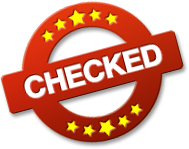 Amateur tags

Do you dare? I am a wild Thai lady who likes to have fun with you. Do you have desire? Fine then just get in touch without obligation.
My Personal Info
| | |
| --- | --- |
| Height | 162 cm |
| Weight | 49 kg |
| Ethnicity | Asian |
| Eye color | brown |
| Hair color | black |
| Hair length | long |
| Figure | sportive |
| Body hair | little |
| Pubic hair | shaved |
| Cup size | C |
| Glasses | no |
| Tattoos | several |
| Piercings | several |
| Marital status | divorced |
| Smoking | no |
My preferences
What I'm looking for, is
What I would like to experience, is
What turns me on, is
Oral sex
Peeing
Being submissive
Sex Toys
Swinger
Outdoor sex
Public sex
Dessous
RPG
More about me
What I can tell about myself
a little crazy and ready for almost anything
What's being said about me
since when should i care?
My erotic fantasy
a 2nd hot mouse, maybe you just come to it?
Visit my diary daily to stay up to date with everything I do.

Deep insights
Here I show everything, I just say: "For all pussy lovers" ;)
Mark1948 writes a comment:
Ich bin totaler Muschi-Lover
Found in Open Legs | Big Tits | Pussies | Close-Up | Thai Girls

Pee alarm!
I found a long forgotten video on my phone that I once made for someone when I was on vacation....
Mark1948 writes a comment:
Geiles Piss-video von dir.
Marcgh writes a comment:
Sehr schmutzig, sehr geil
Found in Pussies | Close-Up | Thai Girls | Public | MILF

Meow!
Hello, I`m a horny pussy cat, you want to trim my claws? Who guesses my secret where my tail is attached? hihi
Denn10000 writes a comment:
Sehr sehr geil !!!!!!!!!!!!!
katana12 writes a comment:
superschöne bilder einer sehr erotischen frau. mit diesem kätzchen würde ich gern mal spielen.
Found in Dominance | Leather | Thai Girls | Submissive | Roleplay

ANAL!
OMG, it almost tore my tight backdoor, but it was just awesome!
klaushorny writes a comment:
du bist eine wunderschöne frau. dein gesicht, deine schönen brüste, mit den geilen nippeln, deine pussy und deein po. alles einfach wunderschön, und ich geniesse jede sekunde dich anzusehen.
Marcgh writes a comment:
Du bist schon eine kleine perverse Fickfotze, und das bestätigt der Realität. Vielen Dank für das Erlebnis
Found in Anal Sex | Big Tits | Toys | Thai Girls | MILF

I have a spleen
I love to wear men`s shirts the morning after, maybe give me yours?
Marcgh writes a comment:
Das ist aber jetzt nicht mein Hemd.... Aber auch geil
Lusti0107 writes a comment:
Du hast ein verdammt schönes Gesicht Kuss ...
Found in Office | Big Tits | Lingerie | Amateur | Thai Girls

Lexy horny at home`
I was so incredibly turned on....
marcello04 writes a comment:
Da würde ich sehr gern den Dildo ersetzen
Sassow writes a comment:
Du bist soo wunderschön und ich möchte Dich gerne mal so erleben!
Found in Big Tits | Pussies | Toys | Thai Girls | MILF

Beautiful representation
Beautiful representation of my body that give you a little horny insight
Z_onk writes a comment:
Ich wünschte mir ich dürfte mal deine heißen löcher mit meiner zunge verwöhnen
Prinzzarthart1 writes a comment:
wunderschöne Frau mit toller Haut...

Horny rear view
Simply an extremely mega hot view from behind. Because from behind it is cool or? During sex and but also to look at
belerophon82 writes a comment:
Dich würde ich nur zu gerne mal hemmungslos durchficken!
nridonfa195 writes a comment:
Von hinten ist es cool. Beim Gegentauchen ist es sogar noch besser

Hey, I just wanted to introduce myself
this is me, and if you like, of course there is more to see
lustzumfikken writes a comment:
ich möchte dich gerne ficken,auch öfter.wann,wo Date?
lustzumfikken writes a comment:
zeigst dich von deiner besten Seite.sehr sexy