Tiggy-0
(28)
from Germany
Gender: female
Age: 28
Zip code: xxxxx
Country: Germany
I speak: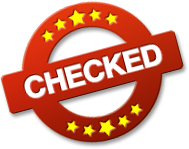 Amateur tags

Hey it`s me, Tiggy and search search search, yes what? let`s see what you can find here so. Do you dare to get to know?
My Personal Info
| | |
| --- | --- |
| Height | 168 cm |
| Weight | 60 kg |
| Ethnicity | White / Caucasian |
| Eye color | Not available |
| Hair color | blonde |
| Hair length | longer |
| Figure | Not available |
| Body hair | none |
| Pubic hair | Not available |
| Cup size | B |
| Glasses | no |
| Tattoos | Not available |
| Piercings | Not available |
| Marital status | single |
| Smoking | Not available |
My preferences
What I'm looking for, is
What I would like to experience, is
What turns me on, is
Vanilla sex
Anal sex
Oral sex
Sex Toys
Dessous
More about me
What I can tell about myself
Not available
What's being said about me
Not available
My erotic fantasy
Not available
Visit my diary daily to stay up to date with everything I do.

banner
What do you think of my hot underwear?
geilerKater15 writes a comment:
Geile Fotos da würd ich dich doch gleich am liebsten vernaschen :P

I`ll give you a little impression.
Well, today I`m going to give you a little private glimpse of me...
Leck_sklave writes a comment:
traumhaft schöne sexy Brüste !!!!!!!!!!!!!!
lego21 writes a comment:
Oha welch wunderschöne frau

eat me up!!! come on
and really hot and still nice, canste?

home, erotic horny
I love to slip into new roles, to try out different styles... New clothes, erotic, sexy, just for home or for the exit to try out... Maybe a quickie in between?
sexyrobby writes a comment:
heißer feger,da bekommt man lst auf sexy.

...I`m going to rip open all the holes... smile
and finger me hard, you want to try???
Found in Anal Sex | Legs | Open Legs | High Heels | Amateur

Do you like the wet... Like me?
When it runs warm along the body....
Bestlover40 writes a comment:
Total geile Figur und Posen, ja ich mag es total feucht!
GoldenHands writes a comment:
Geile Pussy, die verwöhne ich dir gerne.

horny enough?
hot fumbling in the kitchen, watch me do it sometime

Playful, dirty... Lust
I like to play with myself... I like hot photos, what turns you on?
HolgerFD writes a comment:
...und wieder wunderschön.
nridonfa195 writes a comment:
wonderbar ! sehr geil arschole

Sweet nothing
I a hot video in the breath of nothing . Actually I am completely naked but there is this touch of nothing ;-)
Found in Dominance | European | Finger | Long Hair | Amateur

I love my boobs
I like lingerie, anything provocative... Sexy post, my breasts... ?
hajoaha writes a comment:
Sehr erotische Frau. Habe Interesse an Realkontakt. Wo gibt es dich ? LG vom Hajo aus HN
EddiCrocco1 writes a comment:
*WOW* Dessous steht Dir sehr gut! Unterstreicht sexy Deinen geilen Körper *kiss*