desirehot
(43)
from Germany
Gender: female
Age: 43
Zip code: xxxxx
Country: Germany
I speak: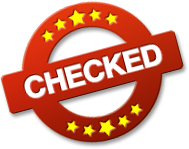 Amateur tags

let`s escape from the dreary everyday life let`s enjoy and get to know each other and let`s experience the kick here is the desi live and real no fake i have desire and stand on good mood 100%action 100%live 100%real sending from home
My Personal Info
| | |
| --- | --- |
| Height | 172 cm |
| Weight | 55 kg |
| Ethnicity | Mediterranian |
| Eye color | blue |
| Hair color | black |
| Hair length | longer |
| Figure | sportive |
| Body hair | none |
| Pubic hair | none |
| Cup size | B |
| Glasses | no |
| Tattoos | several |
| Piercings | none |
| Marital status | single |
| Smoking | no |
My preferences
What I'm looking for, is
What I would like to experience, is
What turns me on, is
Vanilla sex
Anal sex
Oral sex
Peeing
Sex Toys
Outdoor sex
Public sex
Dessous
Voyeurism
More about me
What I can tell about myself
Not available
What's being said about me
Not available
My erotic fantasy
Not available
Visit my diary daily to stay up to date with everything I do.



ENDLICH

ich freue mich das ich heute wieder da sein darf....habe die tage überstanden wo es mir nicht sehr gut ging......umso mehr freue ich mich auf heute abend ich hoffe mit dir kussi.....die einzig wahre Desirehot!!!!
leider derzeit offline wegen krankheit

sorry bin leider krank geschrieben und werde voraussichtlich am donnerstag wieder fit sein wenn alles gut geht denk an mich und drück mir bitte die daumen das ich schnell wieder fit werde.....küsschen

Frohe Ostern.......

wünsche allen Frohe Ostern und viel Spasss bei der :::::::::::::::::::::

Attilla10 writes a comment:
ein süßes luder .............

4.3.2023

wünsche dir einen tollen morgen und ein wunderschönes we

Wochenende

ein guter start ins we gehst du feiern?

kussi

WE

wünsche dir einen tollen start ins wochenende geniesse die tage und trink doch mal mit mir eine pina colada lust?