Christyyyy
(26)
from Germany
Gender: female
Age: 26
Zip code: xxxxx
Country: Germany
I speak: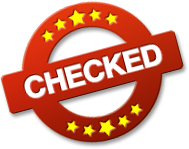 Amateur tags
Not available

Am liebsten reite ich dich gefühlvoll und ausdauernd oder lasse mich tief von hinten nehmen. Auch in den Popo. Bin mobil und sexy mit viel Ausdauer und Fantasie!
My Personal Info
| | |
| --- | --- |
| Height | 162 cm |
| Weight | 50 kg |
| Ethnicity | White / Caucasian |
| Eye color | Not available |
| Hair color | brown |
| Hair length | longer |
| Figure | slim |
| Body hair | none |
| Pubic hair | Not available |
| Cup size | C |
| Glasses | Not available |
| Tattoos | Not available |
| Piercings | Not available |
| Marital status | single |
| Smoking | Not available |
My preferences
What I'm looking for, is
What I would like to experience, is
What turns me on, is
Vanilla sex
Anal sex
Peeing
Sex Toys
Swinger
Dessous
RPG
More about me
What I can tell about myself
Not available
What's being said about me
Not available
My erotic fantasy
Not available
Visit my diary daily to stay up to date with everything I do.

Wie ich mir einen perfekten Moment vorstelle?

Natürlich mit dir!
Schließlich brauche ich noch Sahne für meinen Kaffee!
Horstschlo writes a comment:
Du bist wunderschön und sexy.


Fuck me
my horny bulging ass lets your pants already weider tight become that you do not need to hide that I have already geshen long ago ;-)
micha61-2018 writes a comment:
Dein Körper ist die Sünde pur, komm lass uns ficken
Schlosser62 writes a comment:
Klasse Rassefrau. Wunderschön und sehr sexy. Wäre toll wenn du real wärest.

I need it now
i need it now ! i need you ! nobody fucks me so horny in my tight wet holes like you !
Jamesy55 writes a comment:
I love wet and horny pusies.......
Roli1967 writes a comment:
Du bist eine wunderschöne junge Frau.

Power
What a dirty little tramp I am... Sex is my big passion and everything that has to do with it.
wollff99 writes a comment:
Lieb, nicht wirklich verrucht und "fleißig"
Found in Big Tits | Shaved | Black-Haired | Upskirt | Lingerie

Horny and alone...
oh man is that a horny feeling my little pussy starts to drip, she is greedy and wants it too so give her what she needs
Matze0980 writes a comment:
Erbarme dich meiner. Ein heisses Geschoss diese Frau rrrrrrrrrrrrrrrrr
Found in Open Legs | Hanging Tits | Masturbation | Vulvar | Lingerie

selfie strip
look how my clothes are getting less and less :-P
JohnLydon writes a comment:
Du bist supersexy!
Leck_sklave writes a comment:
deine Brüste sind traumhaft schön !!!!!!!!!!!!!!!
Found in Small Tits | Clit | Posing | Vulvar | Slim

perfect morning
How I imagine a perfect tomorrow? With you, of course! After all, I need cream for my coffee.
Streetwag7342 writes a comment:
Geile Schamlippen....
Mike-HardCock writes a comment:
Du bist eine Traumfrau
Found in Big Tits | Posing | Shaved | Vulvar | Black-Haired

Take me hard take me now!
That must be a sight to rip your pants off. Let me not lie begging rub your horny hard beating on my hammer hole
Schlauchq6927 writes a comment:
Sehr geile Frau mit Hammer Brüsten.
Kai-einbeck writes a comment:
ein hammer Video, von einer Hammer Frau, würde dir gern zur Hand gehen
Found in Open Legs | Clit | Masturbation | Shaved | Tits