LeoniLove
(37)
from Germany
Gender: female
Age: 37
Zip code: xxxxx
Country: Germany
I speak: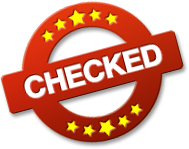 Amateur tags
Not available

Describing yourself is not mine, the best way is to get an idea. I am open for many things and what I am looking for you can read in my profile. What just does not work for me, are men who are in steady hands. They can go on to the next profile!
My Personal Info
| | |
| --- | --- |
| Height | 173 cm |
| Weight | 54 kg |
| Ethnicity | White / Caucasian |
| Eye color | brown |
| Hair color | blonde |
| Hair length | long |
| Figure | slim |
| Body hair | none |
| Pubic hair | none |
| Cup size | A |
| Glasses | no |
| Tattoos | none |
| Piercings | none |
| Marital status | single |
| Smoking | no |
My preferences
What I'm looking for, is
What I would like to experience, is
What turns me on, is
Vanilla sex
Anal sex
Oral sex
Peeing
Sex Toys
Swinger
Outdoor sex
Dessous
RPG
More about me
What I can tell about myself
I can say so many things... if it`s true is another matter. In any case, I say what I think and I`m an honest and direct person.
What's being said about me
Sometimes angel and sometimes devil
My erotic fantasy
Sex at the Mile High Club
Visit my diary daily to stay up to date with everything I do.


Rub vigorously
After the shower I rubbed myself very special with the towel.
groetaz writes a comment:
Du bist eine heiße Frau

Shower fun
I already did it in the shower.
alexburn writes a comment:
GEIL!!!!!!!!!!!!!!!!!!!!!!!! GEIL!!!!!!!!!!!!!!!!!!!!!!!! GEIL!!!!!!!!!!!!!!!!!!!!!!!!
Hb899 writes a comment:
wäre gern dabei gewesen

Water games
In the shower I played with the water a little bit and so I let extra water splash at one or the other place...
SebiKubitz writes a comment:
darf ich da dazustoßen?
SebiKubitz writes a comment:
darf ich da dazustoßen?
Found in Bathroom | Butt | Small Tits | Pussies | Shaved

Go into the bathroom
First a few pictures should be taken, but then I did more nonsense and had visible fun
tomitotal writes a comment:
so soll es sein ... mit Spaß und Vergnügen
Torstensuchtdich writes a comment:
Meld dich einfach auf Telegramm. [email protected] mich dann

Become horny from the mirror image
It turned me on so much to see myself dancing naked...
paulprengel writes a comment:
welch schöne Frau
Nylonc writes a comment:
Hammer diese Strumpfhosen Muschi <33
Found in Butt | Small Tits | Posing | Tits | Nylons

Hot strip in front of the mirror
I did a hot strip in front of the mirror. It was hot...
Orinko writes a comment:
Volen ficken du
sunnyboy09 writes a comment:
WOOOOOOOOOOOOOOOOOOW
Found in Blondes | Butt | Small Tits | Posing | Slim

Self made horny
No picture, no video, I just made myself horny in front of the mirror and got me horny. I like my reflection... .
fabarius writes a comment:
du bist eine sehr heisse Frau , du hast ein sehr geilen Körper
BMG1961 writes a comment:
Ich will unbedingt mit dir Sex haben
Found in Blondes | Butt | Masturbation | Topless | Slim

Bed sports
Since there was no sports partner, I simply did the exercises alone
noname43 writes a comment:
Baby du machst mich heisssss!!!
Phillipd9087 writes a comment:
Schreibe mir wo und wann du mich treffen möchtest
Found in Butt | Small Tits | Pussies | Shaved | Tangaslip

Hot new pictures
Mega sexy naked on the bed
Joe082 writes a comment:
Nur auf den ersten Blick ein Mädchen ! Das verliert dich, wenn man die strahlenden Augen sieht wie gut dir das Shooting gefällt - du hast Ahnung ????????????
HolgerFD writes a comment:
Ich mag deine Bilder...