LinaSweetAngelTS
(27)
from Germany
Gender: female
Age: 27
Zip code: xxxxx
Country: Germany
I speak: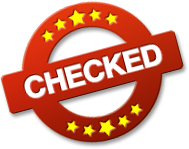 Amateur tags

Hello everyone, my name is Lina and I am a very well-groomed and sensual transsexual. I am DOMINANT and I know no taboos! I`m looking for real meetings near where I live, I`m mobile and hospitable. I also organize themed parties with my neighbor MOANA (woman), sex parties and private parties.. I`ll wait for you on my official page, kisses Lina❤️❤️
Profile of LinaSweetAngelTS
My Personal Info
| | |
| --- | --- |
| Height | 178 cm |
| Weight | 71 kg |
| Ethnicity | Mediterranian |
| Eye color | light blue |
| Hair color | dark brown |
| Hair length | short |
| Figure | sportive |
| Body hair | little |
| Pubic hair | partly shaven |
| Cup size | Not available |
| Glasses | no |
| Tattoos | several |
| Piercings | one |
| Marital status | single |
| Smoking | no |
My preferences
What I'm looking for, is
a woman
a man
a couple
a transvestite
a transexual
a bisexual
What I would like to experience, is
an escapade
a relationship
a flirt
email sex
an affair
a ONS
an exciting friendship
fetish erotic
professional sex
BDSM
group sex
What turns me on, is
Vanilla sex
Anal sex
Oral sex
Peeing
Being submissive
Being dominant
Sex Toys
Swinger
Outdoor sex
Public sex
Dessous
RPG
Voyeurism
BDSM
More about me
What I can tell about myself
❤️I am a goddess, your goddess and queen, I am very feminine and very delicate in my attitudes, I look for beautiful people equal to my levels, I don`t want to waste time and I don`t waste time... I don`t like offensive and closed-minded people❤️
What's being said about me
romantic, very sensual and seductive ❤️❤️❤️
My erotic fantasy
My biggest fantasy is having sex in an airplane bathroom ❤️❤️❤️
Diary of LinaSweetAngelTS
Visit my diary daily to stay up to date with everything I do.

liveeee cammmmm

Guten Morgen zusammen, in 15 Minuten bin ich für euch live vor der Kamera!

fotosssssss new new new

Es kommen neue Fotos für dich!

Weiß

Wie sehe ich in Weiß aus?


monday!

Eine schöne Woche wünscht Lina & Moana

Schönen Sonntag

Schönen Sonntag, ihr Hündinnen!

morgen

Das Wochenende naht und ich und Moana sind sehr geil! Wer kommt uns besuchen?

Guten Abend

Guten Abend wie geht es dir? Ich suche einen Dreier mit meiner Freundin Moana

lina & moana live cam!

Ich bin vor der Livecam und bin geil! Komm und lutsche meinen Schwanz zusammen mit meiner Freundin Moana!