Melania
(42)
from Austria
Gender: female
Age: 42
Zip code: 50xx
Country: Austria
I speak: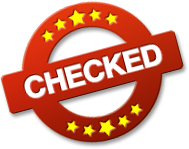 Amateur tags

Ich möchte hier, einen Mann kennen lernen, der nur etwas Spaß sucht. Ich bin in einer Beziehung und möchte es auch bleiben und mein Mann ist damit auch fein, nur mir fehlt der Sex und den suche ich mir jetzt außerhalb, den ich möchte darauf nicht mehr verzichten. Wenn es dich nicht stört, dass wir unsere Beziehung rein sexuell zu führen, dann melde dich doch einfach bei mir und lasse uns kennen lernen. Würde mich freuen von dir zu lesen ..
My Personal Info
| | |
| --- | --- |
| Height | 174 cm |
| Weight | 62 kg |
| Ethnicity | White / Caucasian |
| Eye color | blue-gray |
| Hair color | dark blonde |
| Hair length | long |
| Figure | normal |
| Body hair | shaved |
| Pubic hair | natural |
| Cup size | C |
| Glasses | no |
| Tattoos | one |
| Piercings | one |
| Marital status | with partner |
| Smoking | no |
My preferences
What I'm looking for, is
What I would like to experience, is
What turns me on, is
Vanilla sex
Anal sex
Oral sex
Being submissive
Being dominant
Sex Toys
Swinger
Outdoor sex
Public sex
Dessous
RPG
Voyeurism
More about me
What I can tell about myself
I`m a grown woman who knows what she wants.
What's being said about me
I don`t know.
My erotic fantasy
Hopefully they`ll match yours.
Visit my diary daily to stay up to date with everything I do.

Hast du Lust

auf heiße Spielchen unter der Dusche?
hartmut62 writes a comment:
Schöne Frau,da bekommt man Lust auf mehr. Schade, leider zu weit weg für ein reales Treffen

Das ist ein geiles Gefühl,

es macht mich immer mega geil, wenn ich mein Höschen tief durch meine Muschi ziehe, aber nicht nur das, noch einige andere Dinge, möchtest du sie herausfinden?
BondJames2000 writes a comment:
tilles lächeln mit hintergedanken
knispel666 writes a comment:
sehr sehr hübsch

Get out of the swimming outfit
a warm day at the beach, and all you want to do is take your clothes off
Nhfkgn74o1 writes a comment:
wow eien serh hübsche frau ,sexy geilem body sexy figur, schönen brüsten , ja schmussen und mehr kuss
franzdergeile writes a comment:
Ein Traum von einer Frau !!!!
Found in Bikini | Blondes | Partly Shaved | Tits | MILF

A hot strip
I just wanted to start stripping :) do you like it?

Let me be your wildcat
Watch me do it to myself.
MrGoo writes a comment:
Baby, du bist der ultimative Schwanzheber!
Erich197092 writes a comment:
Du gefällst mir sehr
Found in Blondes | Finger | Vulvar | Partly Shaved | Tits



wide spread legs and playing at the pussy
This gallery contains media from the categories Blondes, Open Legs, Masturbation, Amateur.
onkelbeef198 writes a comment:
Rasiert wäre es eine Traumfrau
PaulAC writes a comment:
sympathisches Gesicht, hübsche Titten, super Body und eine schöne Pussy :p
Found in Blondes | Open Legs | Masturbation | Amateur

on the commode with the dildo the pussy worked
This gallery contains media from the categories Open Legs, Big Tits, Masturbation, Amateur.
Murkerl18 writes a comment:
wau was für einen geile Stute
Johannes2oo writes a comment:
Ein sehr schöner und geiler Körper machst Lust auf mehr ????
Found in Open Legs | Big Tits | Masturbation | Amateur

panties deep in the bum
This gallery contains media from the categories Open Legs, Big Tits, Amateur.
koefi writes a comment:
Sehr hübsches Gesicht und ein noch schöneres Lächeln. Kuss
FAGOT69 writes a comment:
Halbe Stunde Vorspiel mit den Titten und dann mit Slip vögeln, geil!