SandyLust
(50)
from Germany
Gender: female
Age: 50
Zip code: xxxx
Country: Germany
I speak: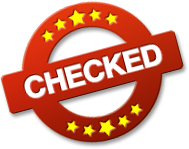 Amateur tags
Not available

Hello i am Sandy and i alone at Home come too me in my chatroom i have sound on..kisss
Hallöchen Süsser,
hast du auch Lust auf was versautes?
Dann  komm zu mir in meinen Chat,da  habe
ich  auch Ton an..
Bussi
von Sandy
My Personal Info
| | |
| --- | --- |
| Height | 170 cm |
| Weight | 52 kg |
| Ethnicity | White / Caucasian |
| Eye color | blue |
| Hair color | blonde |
| Hair length | longer |
| Figure | slim |
| Body hair | none |
| Pubic hair | shaved |
| Cup size | B |
| Glasses | yes reading glasses |
| Tattoos | none |
| Piercings | none |
| Marital status | single |
| Smoking | no |
My preferences
What I'm looking for, is
What I would like to experience, is
What turns me on, is
Oral sex
Peeing
Being dominant
Sex Toys
Swinger
Outdoor sex
Public sex
Dessous
RPG
More about me
What I can tell about myself
Not available
What's being said about me
Not available
My erotic fantasy
Not available
Visit my diary daily to stay up to date with everything I do.

Schönen 1.Advent

wünsche ich dir und
laß dein Docht steif brennen*zwinker*

Wer mein Gesicht sehen will,

der muß sich schon in mein
Chat bemühen!!
Da nicht jeder wissen muß, das ich hier angemeldet bin.
Wünsche euch noch einen schönen Tag....Sandy
An ALLE, die mir schreiben.....

....und mir ihre Handynummern
auf schreiben, hier können keine privaten
Daten veröffentlicht werden!!
DATENSCHUTZ!!
Deswegen bin ich auch hier angemeldet, da ich alleinstehend bin!
Solltest du dich bei mir melden ,dann mit deiner Cam für
Cam 2 cam!
Also ,trau dich und zeig dich, dann können
wir uns sehen und sprechen, ob es passt
oder halt nicht!!
Kuß Sandy

Hallo ihr süssen Stecher

wer wissen will, wo ich wohne,
sollte mich im Chat fragen und auch
eine Cam haben ,da ich nicht jedem verrate ,wo ich zu Hause bin!!!
Nur wenn ich dich auch sehen und sprechen kann!!
Also meld dich bei mir!
Kiss SandyLust

Tag der Deutschen Einheit.....

.....,lust dich auch zu vereinigen??
Laß uns Spaß haben, ich bin gespannt auf
Dich!! Meld dich einfach bei mir!!
Bis denne....Sandy

Montag fliege ich nach Malle

Hallöchen Zusammen,
so ,Koffer sind gepackt und
Montag geht es ab in den Urlaub für
eine Woche!!
Ich vermisse euch schon jetzt *zwinker*
Kussi deine SandyLust
Schönes Wochenende

Hallöchen ihr Süssen,
ich wünsche euch ein schönes Wochenende,
ich werde morgen in die Sauna gehen,grins,
Fleischbeschauung,grins
Kussi wohin du willst Sandy


Ein gutes neues Jahr 2023

Hallöchen ...
ich wünsche allen ein gesundes,neues Jahr 2023,hoch soll er leben!!
Kisss von Sandy