Traum-Busen
(37)
from Germany
Gender: female
Age: 37
Zip code: xxxxx
Country: Germany
I speak: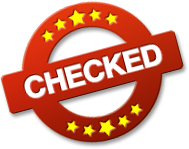 Amateur tags

Ich bin eine Frau, die weiß, was sie will, wie sie es bekommt und was ihr besonders gut tut, manchmal wild manchmal sinnlich und manchmal alles auf einmal, aber verstellen werde ich mich nicht, ich bin eben, wie ich bin und so bleibe ich auch
My Personal Info
| | |
| --- | --- |
| Height | 171 cm |
| Weight | 64 kg |
| Ethnicity | White / Caucasian |
| Eye color | brown |
| Hair color | dark brown |
| Hair length | longer |
| Figure | normal |
| Body hair | Not available |
| Pubic hair | none |
| Cup size | E (DD) |
| Glasses | no |
| Tattoos | one |
| Piercings | several |
| Marital status | divorced |
| Smoking | yes sometimes |
My preferences
What I'm looking for, is
a man
a couple
a bisexual
What I would like to experience, is
What turns me on, is
Vanilla sex
Anal sex
Oral sex
Being dominant
Sex Toys
Swinger
Dessous
RPG
BDSM
More about me
What I can tell about myself
You can really steal horses with me.
What's being said about me
I`m an honest person.
My erotic fantasy
How about you just ask me about it
Visit my diary daily to stay up to date with everything I do.

Es soll richtig heiss werden

am Wochenende!!
Und damit meine ich nicht nur das Wetter!
unkownuser159 writes a comment:
An diese geilen riesen Titten will ich mal richtig Lutschen

Ich bin ein geselliger Mensch...

Das allein sein, liegt mir nicht ...
Ich brauche einen Mann um mich und in meinem Bett...
Zum Reden, kuscheln, streicheln und zur schönsten Sache der Welt
Tinydick11cm writes a comment:
Ich habe gestern meine Kreditkarte gesprengt' bei einem weiteren Versuch die Anfangs beschriebene Unruhe zu bekämpfen. Es kommt jetzt eine neue. Ich dir leider gerade nicht schreiben
maxfarg writes a comment:
immer megaschön


Gefallen Sie Dir?

Machen sie dich an?
Möchtest du noch mehr davon sehen?
Vielleicht damit spielen, sie massieren, sie verwöhnen?
Turbo6969 writes a comment:
Du bist einfach eine tolle Frau.
kleinerbernd1 writes a comment:
Was für eine traumhaft schöne Frau



I`ll spread my legs wide for you
This gallery contains media from the categories Anal Sex, Legs, Tied Up, Open Legs, Butt.
maxfarg writes a comment:
immer noch megaschön diese traumfrau
Davidchen writes a comment:
Boah wie geil bekommt man ja gleich ein harten und am liebsten gleich zwischen ihren Beinen versinken und sonst was treiben

Do you like it when I stick my butt in the camera
This gallery contains media from the categories Bra, Butt, Topless, Tits, Fetish.
LoveBear33 writes a comment:
Nicht nur der Busen ist ein Traum, der Hintern ist ein Gedicht.
Lucas662 writes a comment:
Würde dich gerne ficken

mhhh once bend down please..
This gallery contains media from the categories Finger, Big Tits, Butt, Topless, Tits.
lippenbu writes a comment:
sehr eindrucksvolle Figur
Infundibolum writes a comment:
Sehr pralle Rückmeldung de Titten

oh... I love those big, plump, big tits.
This gallery contains media from the categories Anal Sex, Finger, Big Tits, Butt, Close-Up.
M1CH4El writes a comment:
big boobs i love
Richard8120 writes a comment:
Eine wahnsinn's Frau,wundervoll