Valerie
(25)
from Germany
Gender: female
Age: 25
Zip code: 80xxx
Country: Germany
I speak: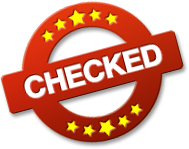 Amateur tags
Not available

Young, fresh, bright, super curious, loving, funny. That`s how I like to see myself. I wonder if I have the right impression of myself? Find out!
Hy schön das du mich besuchst sieh dich mal um und wenn dir gefällt was du siehst würde es mich freuen dich in meiner Cam begrüßen zu dürfen nicht schüchtern sein :*
KUSS deine Valerie
My Personal Info
| | |
| --- | --- |
| Height | 170 cm |
| Weight | 56 kg |
| Ethnicity | White / Caucasian |
| Eye color | blue |
| Hair color | red |
| Hair length | long |
| Figure | slim |
| Body hair | shaved |
| Pubic hair | shaved |
| Cup size | C |
| Glasses | no |
| Tattoos | one |
| Piercings | none |
| Marital status | single |
| Smoking | no |
My preferences
What I'm looking for, is
What I would like to experience, is
What turns me on, is
Vanilla sex
Anal sex
Oral sex
Sex Toys
Swinger
Outdoor sex
Public sex
Dessous
RPG
Voyeurism
More about me
What I can tell about myself
Not available
What's being said about me
Not available
My erotic fantasy
Not available
Visit my diary daily to stay up to date with everything I do.


Open or rather closed?
How do you think I should wear my hair?
Herzensbrecher1070 writes a comment:
Ich finde dich unglaublich heiß und sexy mein Schatz

Mirror, mirror...
... ...on the wall, who is by far the cutest in the land?
Rudi667 writes a comment:
sehr schön einfach und diese freche frisur gefällt mir
Frumosultau writes a comment:
Du siehst verdammt gut aus und ich möchte mich nicht aufhören an dich zu schauen.. aber ich möchte dein Herz kennenkennen und dich sehen so wie du bist. Ganz selten es gibt hier eine schöne Frau , eine echt schöne Frau.. persönlich ich danke dir.
Found in Slim | Schoolgirls | Lingerie | Teens | Selfies

What does it look like?
Do you recognize what it is?
Rudi667 writes a comment:
die Feage ob da mehr kommt ja da kommt immer mehr Bussi. PS Meine Karte ist noch zu :(
Rudi667 writes a comment:
diesen Feiertag gibt es kein Obst sondern Grillgut mit dem Sohn und mit Fleisch könntest Du bestimmt auch was anfagne. Morgen leider wieder ins Büro Bussi
Es Regnet.....

es regnet....und was tust du so bei dem super tollen Wetter? Ich wüßte da genau das richtige. Wie wäre es mit Badewanne und danach ab unter die Decke? Bist du dabei? :-)
Einen sonnigen.....

Sonntag wünsche ich Euch....was macht ihr den heute schönes?

Ich bin immer noch krank...und mir fehlt ein wenig nette Gesellschaft.... :-)

Küsschen
Guten Morgen Ihr lieben....

... ich bin gerade aus dem Bett gefallen, nachdem mein Tag gestern total doof war, dachte ich mir ich leiste Euch heute nette Gesellschaft.

Ich hoffe Euch geht es gut?
Sonne Pur

...hallo Ihr süßen, was macht Ihr den heute bei dem Hammer geilen Wetter schönes?

Ich werde wohl gleich noch mein neues Kleid in die Sonne ausführen, welches ich mir gestern gekauft habe.

Cheeky
I`m a saucy little brat. Am I?
Herzensbrecher1070 writes a comment:
Du bist unglaublich heiß und sexy mein Schatz und ich möchte dich unbedingt kennenlernen mein Schatz
MaxStandPower writes a comment:
Finde dich total sexy!
Found in Long Hair | Slim | Schoolgirls | Selfies
Wochenende... :-)

....Ich wünsche Euch allein ein tolles Wochenende, was macht Ihr den noch schönes? Ich gehe heute Abend noch mit ein Paar Freunden auf eine Party :)