blowjobqueenxxx
(26)
from Germany
Gender: female
Age: 26
Zip code: xxxxx
Country: Germany
I speak: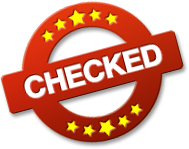 Amateur tags
Not available

Hello, my dears, I`m Sarah, I`m a banker, and I`m looking for hot indecent sex meetings that make you want more. My preferences are role play, NS, love to be dominant, bondage games such as oral and anal sex and sex toys of course. If you feel addressed, just write to me? I would be happy to receive a message, your always horny Sarah.
Profile of blowjobqueenxxx
My Personal Info
| | |
| --- | --- |
| Height | 160 cm |
| Weight | 75 kg |
| Ethnicity | Mediterranian |
| Eye color | blue |
| Hair color | blonde |
| Hair length | long |
| Figure | normal |
| Body hair | shaved |
| Pubic hair | shaved |
| Cup size | D |
| Glasses | no |
| Tattoos | none |
| Piercings | one |
| Marital status | single |
| Smoking | yes sometimes |
My preferences
What I'm looking for, is
What I would like to experience, is
an escapade
a relationship
a flirt
email sex
an affair
a ONS
an exciting friendship
fetish erotic
BDSM
group sex
What turns me on, is
Vanilla sex
Anal sex
Oral sex
Peeing
Being submissive
Being dominant
Sex Toys
Swinger
Outdoor sex
Public sex
Dessous
RPG
Voyeurism
BDSM
More about me
What I can tell about myself
Not available
What's being said about me
Not available
My erotic fantasy
Not available
Visit my diary daily to stay up to date with everything I do.

morning times a horny dildo game
dildo right times properly inserted you can times replaced by a cock
schlank56 writes a comment:
super geiles bild von deine fötzchen
Found in Dildo | Panty | Clit | Masturbation | Vulvar

new
well what new gladly on request also other horny things
Sendlingx12 writes a comment:
Sehr geil, da bekomme ich Lust auf mehr
schlank56 writes a comment:
sehr geiles bild mit dem vibro

suche...

brauche etwas hartes geiles zwischen meinen geilen nassen scharmlippen


Schönen Samtag Morgen

ich würde gerne etwas versautes erleben wo sind denn all die männer hin die wissen wie man eine frau behandelt ....

neu und geile movies

einfach mal anschreiben ich bin dirty unterwegs
Astrobury86y9 writes a comment:
Geil, macht Lust auf mehr! Da will ich am liebsten erst lecken bist du kommst und dann stecken bis du nochmal kommst! Schön anzusehen und bestimmt noch schöner anzufassen, würde gerne deine Haut unter meinen Flingern spüren.
Icke12345 writes a comment:
Na ja ist ausbaufähig ein schöner Analplack und dann doppelt gefickt

sponntan
It is always best spontaneously planned things go in the pants
Herzeroberer writes a comment:
Wo deine Finger sind wäre gerne mein dicker großer Schwanz drin
user-5fd37a634a6ad writes a comment:
Da hat man doch Lust den Schwanz reinzustecken

New images
Little surprise I like it auxh times delicate
Herzeroberer writes a comment:
Auf das geile Fötzchen bekommt man Lust auf Doggystyle Sex mit dir mein Schatz
user-5fd37a634a6ad writes a comment:
Das ist ja ein geiles Fötzchen da bekommt man Lust auf Doggy mit dir mein Schatz

a horny surprise
i am so busy with work and don`t even get to do anything now i need more time for myself and my body
Herzeroberer writes a comment:
Das sind einfach mega Titten und ich habe richtig Bock auf einen geilen Tittenfick
user-5fd37a634a6ad writes a comment:
Das sind ja mal richtig geile Brüste die eignen sich gut zum Tittenfick mit dir

simply out of boredom
a small test whether small or large have me then but decided for the small
Peer1742 writes a comment:
Sehr schöne Muschi
wassi666 writes a comment:
Den Körper würde ich auch mal gerne mit meiner Zunge erkunden